Tim Davis, a graduate from Golden Gate University in San Fransisco with a Bachelor of Science Degree in Accounting, moved to Austin in 1985. After starting and successfully managing a landscaping company in the Westlake area of Rob Roy, he soon realized that a majority of his clients were land owners working in the field of Real Estate. Tim received his Brokers License in 1989 and started a new career.
In 1996, Tim Davis, along with Francois Denise and Tony Verhaeghe, formed the Volente Group which purchased 2700 acres of waterfront encompassing the land including the Village of Volente and the City of Jonestown.
Tim was instrumental in the forming of the new City of Volente in 2001 and served on the Volente Volunteer Fire Department as an elected Board Member from 2000 to 2003.
For the past 18 months Tim has contacted and worked to understand the ins and outs (interweavings) of the Chamber of Commerce of the City of Cedar Park and the Lake Travis Chamber of Commerce. He has filed the proper forms with the State of Texas and National Chamber to help form the Chamber of Commerce for the village of Volente and looks forward to maintain and make the Volente Chamber of Commerce one of the best in Central Texas.
Wall of Fame: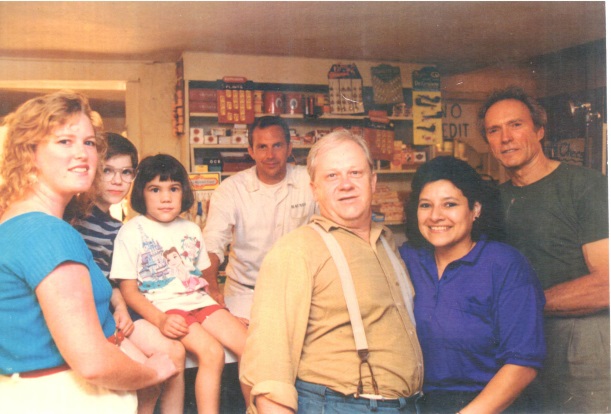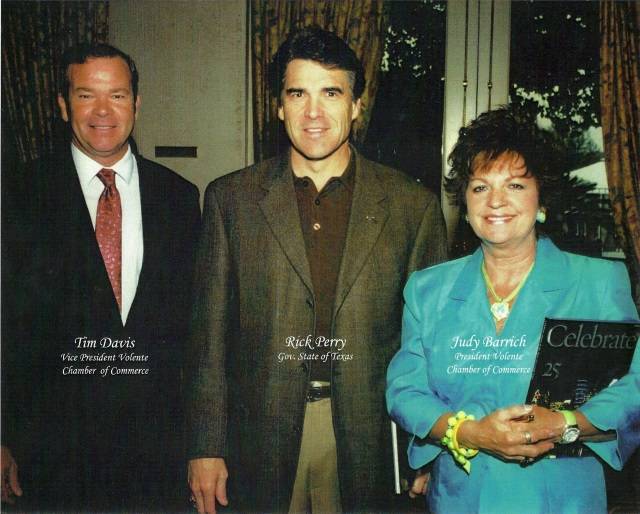 Clint Eastwood and Kevin Costner Filming in Volente Rick Perry governor of the State of Texas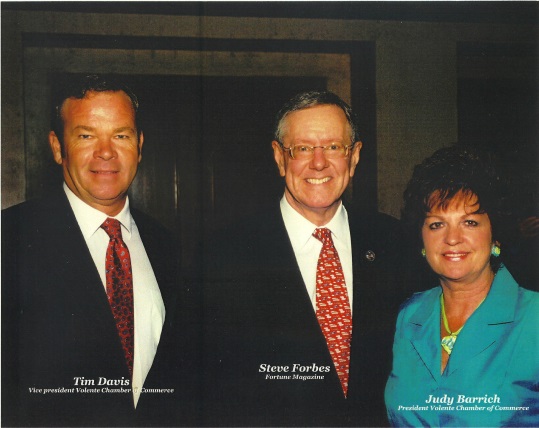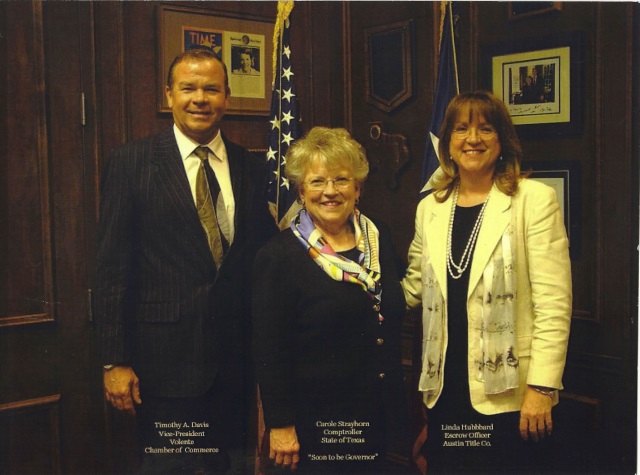 Steve Forbes of Fortune Magazine Carol Strayhorn Comptroller State of Texas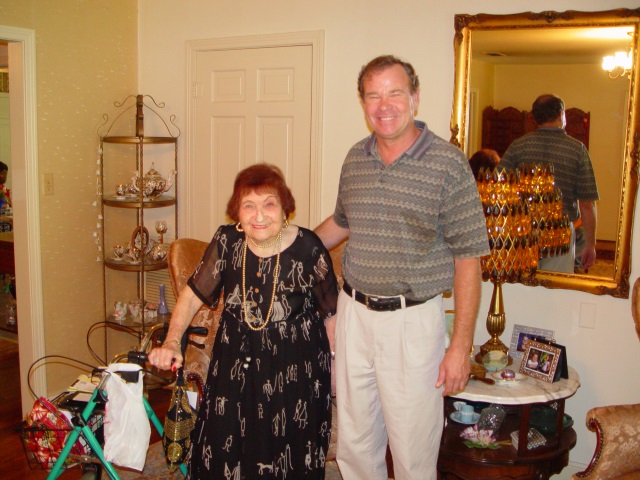 Emma Long Austin's first woman Council Member